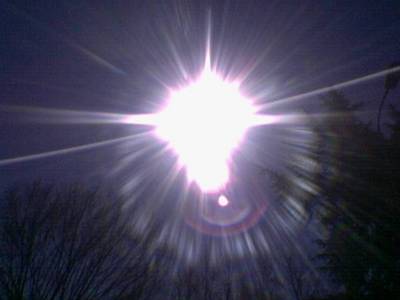 9 Jul 2006 @ 14:44, by Max Sandor

As we not only have the technology to undo the illusions of the matrix piece by piece, we also understand more of 'technological/scientific' foundations, beginning with its geometry and the classifications of its basic components every day.

One mantra should not miss in all what we are doing:

Vigilance is the price of freedom!

(I don't like using 'absolutes' and therefore skipped the proverbial 'eternal')

Every tool can be used or abused.

Maybe we should discard the notion of 'learning' and regard it is as 'implanting':

as Beings we already know everything that is true: we just need to remember more and more of it.

In contrast, 'learning' adds new (artificial!) data on top of all the (still) existing illusions.

Not only that...

It seems that:

UNlearning is more difficult than Learning!

Having lived in California for twenty years, I still find myself repeating certain errors in English, every once a while. Tracing them back, they ALL stem from my first years at school (and that's where you're supposed to LEARN things correctly!). This pattern is not unique to myself, I find them cropu up in many friends and people I deal with: tracing misconceptions in language (or physics, for that matter) practically always wind up in people's 'formal' education, school that is.

Perhaps a good time to start a new campaign to UNLEARN!!!

UNLEARN AND YOU SHALL BE FREE!!!!

This is in stark contrast to the meme of 'Knowledge sets you free', of course. The question "what knowledge?" may be the start to break any potential double-speak. "Does this knowledge rip a hole into the web of illusions or does it weave yet another trap?"