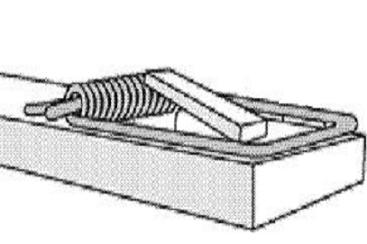 23 Aug 2006 @ 16:29, by Max Sandor

One should think that only a superficial study of polarities and its dynamics would suffice to avoid some of the traps that are so obvious that I never bothered to write about them. Not so, as I found out recently when I heard about some people who claim to be students of Ifa and yet fell for this one (which, to make very sure to mention is an islamic influence in some parts of Nigeria and never practived by any serious student of Ifa): The Fasting&Praying Trap.

Fortunately, there is an excellent analysis on the Internet under the title "The Seduction of Simplistic Raw Vegan Dogma", see http://www.beyondveg.com/billings-t/seduction/seduction-1a.shtml

This article hi-lites the most important points in this modern, ancient hype even though it's not really clear if the writer is aware that what he wrote applies to ALL kinds of fasting efforts.

Here is a short quote of his summary of why it is so "seductive":...

...
(begin of quote)
# Excessive idealism causes us to want to believe in simplistic raw dietary dogma, because we want to believe the world is easy to understand.

# The extremist claims about the diet sound too good to be true, but we want to believe them anyway (gullibility and dietary "snake oil").

# Provides a false sense of security, if you believe the dogma that the diet is "best," "perfect," or "most natural."

# Social aspect: the diet makes you unique, can focus considerable attention on you (very appealing to egocentric types.)

# By assigning a false morality to diet, you believe you are morally superior to those who eat differently (self-righteousness and ego).

# For those with low self-confidence, the diet may provide a movement to identify with; it can even impart a warped kind of self-identity.

# Finally, some aspects of raw veganism can be compared to the experience of being part of a cult; it can be a cult-like experience, if you make the mistake of believing--and following--the wrong diet "gurus."

(end of quote)


Let me add a few points from the perspective of Ifa/Polarity Clearing:

A decision to do fasting can be seen as turning a "white charge" negative.

The body's urge to survive by eating sufficiently is being supressed by the "spirit".

We know the results from observation:

- the "soul side" goes into opposition, creating all kinds of health and emotional problems
- the "middle part", the mind will create all kinds of justifications why "it works" even if this is not the case
- the spirit part rises up on the tone scale "from punishing bodies", to "shame" and then to "blame" (a classic "Obara-Flip", more to that in another article), resulting in aggression towards perceived enemies, which, if they don't exist, will be created with the help of the mind.

All this results in a downward spiral and the end-result is people going around killing others in the name of some god, turning the suppression of their own body into the suppression of other people's body (the "Obara Flip").

"Praying" acts as an amplifier of the white charge on the spirit side, subdueing white charge on the soul and body side.

All of things can't work, no matter how inventive the mind creates a perceived "success". Only one thing is sure: it won't increase the freedom of a person or a people, it will guide them into war and slavery.