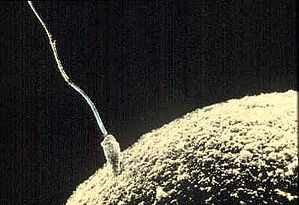 29 May 2011 @ 14:48, by Max Sandor

How do you heal your parents? By healing THEIR parents! A recurring curse - recursivity at its best.

Since they were nailing down that guy, what's his name?, 2000 yrs passed by. Assuming an average age of 20 of birthgiving ladies, every one of us living in our times had 2000/20=100 generations before us. That was easy math, right?

Now it's getting complicated: ruling out incest (who would do such a thing except those who claim nobility?) we would arrive at parents for each parent we have, which is 100 times 2*2 which is, you guessed it already, 2 power 100.

Easy. Right?

Now, can you imagine how many guys you had programming your destiny during the last 2 millennia?

Some very smart guy came up with an easy solution to this challenge:
How thick will a stack of paper be after cutting it in half and stacking it 100 times?

Yes, that's the equivalent of 2 power 100...

Easy, right?

It goes on like this:

Two to the 100th power is 1,267,650,600,228,229,401,496,703,205,376.
...
Multiplying by the thickness of the paper in millimeters (0.1 mm) gives the height of the stack in millimeters. Dividing the result by 1000 gives the height of the stack in meters. Dividing that by the number of meters in a light-year (9,460,536,000,000,000) gives the height of the stack in light-years.

Starting with a sheet of paper 0.1 millimeter thick, doubling the thickness one hundred times results in a stack 13.4 billion light-years tall. It would reach from Earth to beyond the most distant galaxy we can see with the most powerful telescopes -- almost to the edge of the observable Universe.
(from [link] , Thanks, Jeff, you're a genius!

Meditate This!