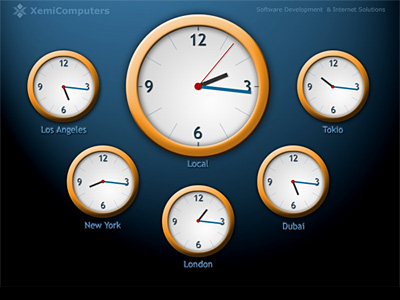 4 Jan 2013 @ 04:35, by Max Sandor

The end of (Mayan) times has passed by, seemingly nothing changed that was not supposed to change, but the first phenomenon we can witness is the emergence of a "transtemporal consciousness". Fittingly, even Hollywood jumps in, right in time, with the release of "Cloud Atlas" (here in Brazil in the cinemas only next week).

There are two aspects to contemplate: first, the individual experience which produces an elating impression of transtemporal existence, and secondly the amazing possibility to quantum leap one's own existential condition altogether and, as a consequence, the condition of the human consciousness as a whole as a transpersonal, transtemporal process.

Of course, if we look at it, don't we already have a transtemporal consciousness? The observation of 'time' itself is a transtemporal awareness, or not? The ability to 'go back in time' and see pictures from the past, isn't that 'transtemporal'?

It certainly is, and it has been used to argue that consciousness would be invariant over time. But it's not exactly true if you consider that in watching time you notice the 'difference' of impressions rather than concurrent imagery and in viewing memories you see 'pictures of the past' in present time.

The key to a more 'encompassing' transtemporal awareness is to have MULTIPLE CONCURRENT AWARENESSES of times of your life.

Can we send inspiration back in time to ourselves when we needed it? Is YOUR future self sending you new ideas while you are reading these lines right now?

Let's suppose we could. Would we notice it? Here we enter another paradox, one already explored in films like the 'Butterfly Effect' and 'Planet of the Apes': we
wouldn't notice it as long as we are part of the 'system'. The entire timeline changes the very moment you change a part of it. Everything would be as 'normal', as before, and nobody would notice the difference.

Let's leave the speculations behind!

Here's how to do it:
for the first aspect, by observing part of one's respiration process, for example 'inhaling', and by remembering it during subsequent respiration cycles. For example, after 5 respiration cycles, the next inspiration you would remember the past 5 moments of inhalation while observing the 6th, and so forth. (hint: it helps to limit the number of past inhalation-moments!)

For the second aspect, select a time in the past that you remember well and 'witness' it while you witness the current moment. Add on several such times for your current lifetimes and take it from there...

Good luck!

Life will never be the same again...

ah, don't forget to go back to a future you like and send yourself some hints on how you got here :)

------------------------------
(visit Max on Facebook: [link] )

This article is also discussed ob the "Self-development-Discussion" list which you can join at YahooGroups!